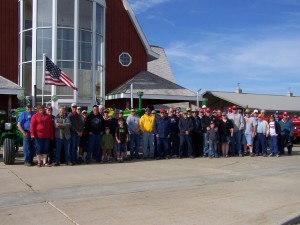 The Heartland Acres Tractor Ride is on again for 2015.  Mark your calendars for Saturday, June 13, 2015.  The ride will start at 8:30 am from the Heartland Acres parking lot at 2600 Swan Lake Blvd., in Independence, Iowa.
Entry fee per tractor is $25.00.
Entry forms are due by May 31, 2015:
all entry forms are also available at Heartland Acres admission office.
This year the ride will travel to John Deere Tractor & Engine Museum in Waterloo with several stops along the route. Get your tractor ready today!
For more information about Heartland Acres please call (319) 332.0123 or see Heartland Acres on Facebook.